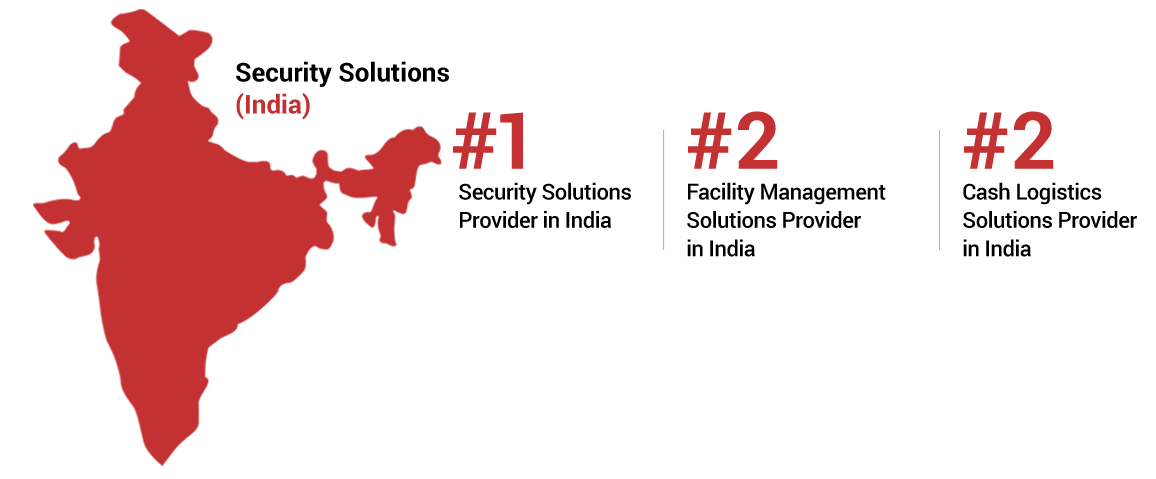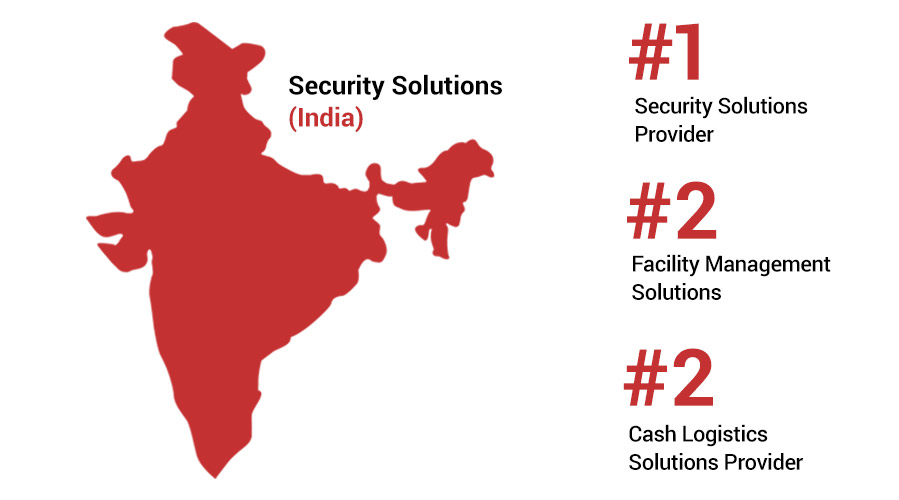 SIS Group Enterprises essential Solutions market leader, offering a gamut of comprehensive technology-enabled security solutions across multi-segments – pan India.
With a presence in Asia-pacific and over 4 decades of industry know-how, the company delivers world-class service quality and compliance assurance across 630 districts in India. Through its innovative and proprietary applications, SIS Security delivers world-class security solutions to more than 9600 customers.
The group provides security personnel for specialized guarding, technology-enabled security solutions, e-surveillance, system integration, alarm monitoring, and response services to a wide range of customers across the private and public sector undertakings across the country.
SIS Group Enterprises provides technology-enabled solutions, that provide our customers with better visibility, real-time accountability, more control, and ultimate transparency.
Through our strong network of trusted OEMs and world-class technology partners, & JVs, we have successfully installed various Tech solutions across 4240 sites, across 1100+ customers in India.
Our interoperable AI-enabled video and IoT-enabled access providers help to build more custom solutions to our customer's needs. The keyless door entry access and AI-enabled visitor management platform work in a SaaS environment to deliver best-in-class tech solutions. Our biometric authentications, from fingerprint scanners and palm thermo-sensors to facial and iris recognition, have bolstered technology adoption while optimizing cost and bringing greater efficiency to our customers.
Be it contractual staff management at manufacturing plants or vehicle pass management in large warehouses, inventory, or fire audits, our digital solutions have been designed to bring greater efficiency to the security of the premises. With our state-of-art drones, we can cut back on human involvement in often-dangerous situations, while bolstering safety at the same time. Our security experts even provide retrofitting existing systems & upgrades of old systems as well, thereby covering all challenges of security needs.
What makes us

different
Our approach to security solutions – backed by proprietary technologies
SIS Security provides security solutions that have seamlessly integrated man guards with technology to envisage 'ManTech Solutions' that create strong security foundations for our customers. In line with this, the group has taken significant steps towards accelerating the adoption of technology – both for enabling customer success and enhancing internal productivity.
SIS Security follows a 6-pillars approach to deliver best-in-class solutions delivery, and every step of this process is backed by technology platforms, many of which are industry firsts as well. To deliver seamless solutions across India, a National Quality Centre (NQC) has been set up that overlook 20 Regional Quality Centres (RQC) under it.
These RQCs follow strict SOPs which are devised in the 6 pillars –
Our Group Companies in
Security – India

We would like to praise SIS for there uninterrupted and commendable services
SBI Bank

Thanks for the security support received during this unprecedented lockdown situation of managing COVID-19
Accenture

We appreciate the efforts and security support that we are getting from SIS
Amazon

We appreciate the effort taken by SIS to keep the clients safe and ensure the routine goes smooth
Honda Motors

It's heartening to note the proactive approach you as a team are taking to keep in control of the situation
IndusInd Bank