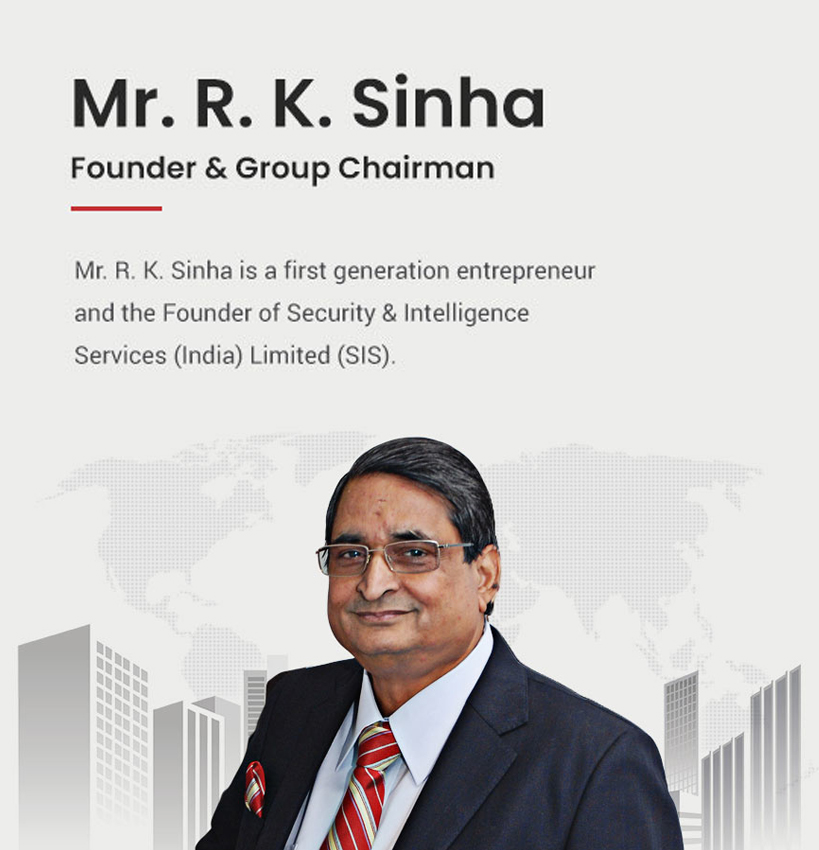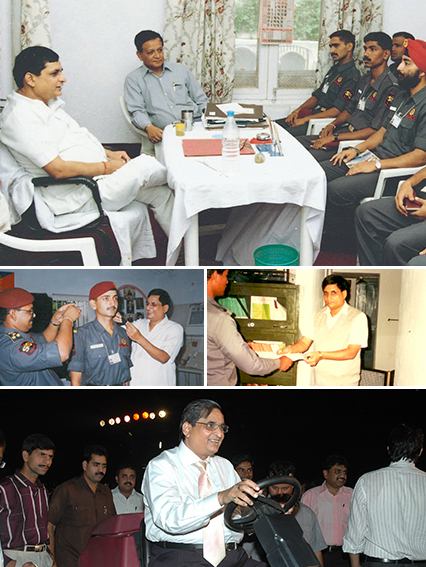 Mr. R. K Sinha is the Founder and Group Chairman of SIS Group Enterprises. Fondly known as RK in the security industry fraternity, he is a people's man at heart. As a first-generation entrepreneur, Mr. Sinha envisaged Security and Intelligence Services (India) Limited – SIS Limited.
As a graduate of Political Science and Law, Mr. Sinha started his career as a journalist specializing in crime and political reporting. During the same period, Sinha also authored "Janandolan", which is widely recognized as the first authentic research book on the student movement in India led by revolutionary leader Jai Prakash Narayan between 1970 – 1975.
The idea to set-up Security and Intelligence Services (India) Limited (SIS India) was envisaged to help the retired ex-servicemen after the Indo – Pak war of 1971. It was his visionary leadership that help bring about quality of service and standardization in the company, owing to which SIS Security became a benchmark in the Security sector.
His quest of being the torchbearer in the industry, led to various industry-firsts, that paved way for the India's Security landscape's progression. Today, under Mr. Sinha's guidance, the group has become No. 1 in the Security Solutions Sector – in India.
Key Titles and
Designations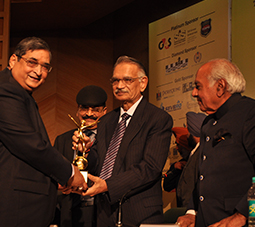 Lifetime Achievement Award by the Central Association of Private Security Industry (2013)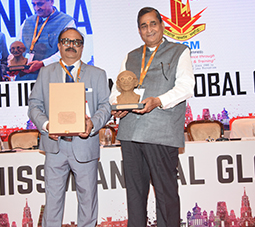 Executive Chairman of the International Institute of Security and Safety Management (IISSM)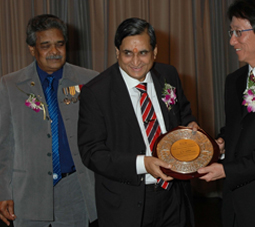 Regional Vice President of World Safety Organisation for South Asia (1989-1991)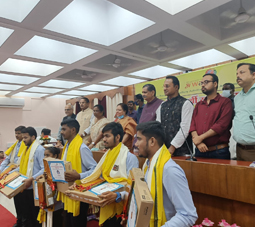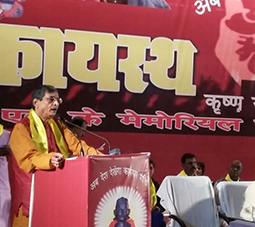 President, Akhil Bhartiya Kayastha Mahasabha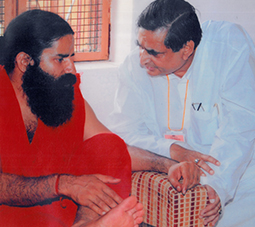 Founder Member, Patanjali Yog Peeth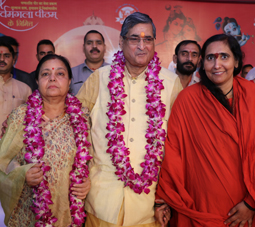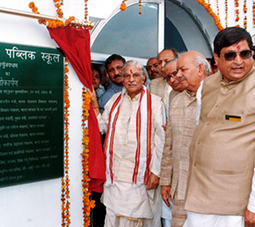 Founder Chairman of the Indian Public School, Dehradun- Mussoorie Valley
The
Son of Soil
In addition to this, Mr. Sinha being a son of the soil, substantiated organic farming under Vish-Mukt Aahar or Pesticide-free crops – inspired by the ancient Indian practice of eating pure and natural foods. Intending to support local communities, 4 farms in the country currently nestled in the foothills of Dehradun, Bihar, UP and Jharkhand with an area of over 100 acres have been leveraging the power and efficacy of traditional methods to offer unadulterated products for the modern population.
''The Reason You Are Sitting Here Today Is

Because The Guards Are Standing''
Books Authored
By Mr. R.K. Sinha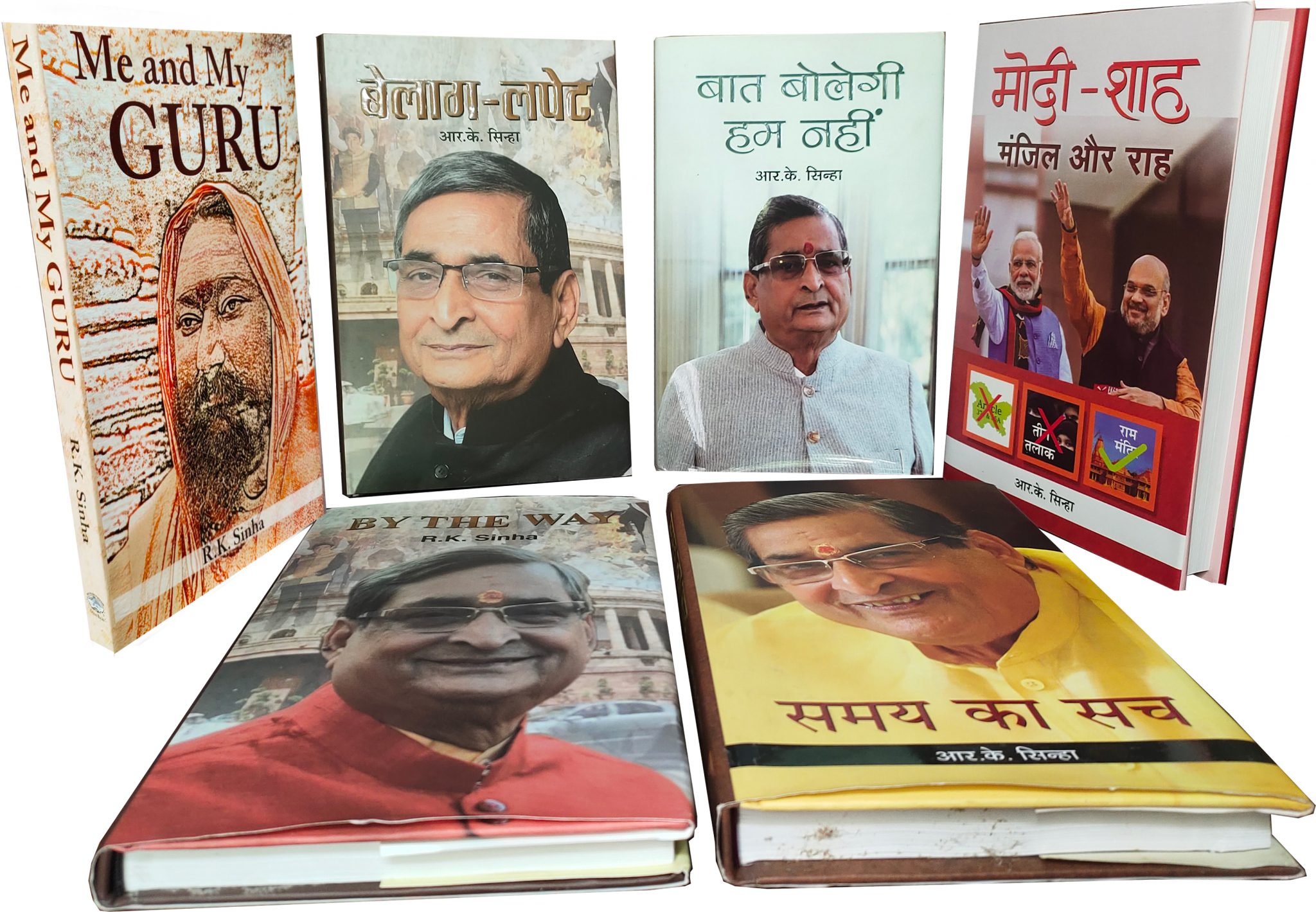 Being a Security and Loss Prevention expert and a Prolific writer, he has authored various books on Security-related subjects like 'Total Loss and Prevention Management', 'Security Awareness and Importance of Training', and 'Industrial Security Management'. On the personal front, Mr. Sinha is a deeply spiritual man committed to his family. He also authored books titled
"Jan Andolan"
"Me and My Guru"
"Mahamanav Mrityunjay"
"By The Way"
"Belag-Lapet"
"Samay Ka Sach"
Moreover, he contributes regularly to various national dailies with his insightful op-eds.

Through his people-first philosophy, Mr. Sinha has been a champion for social initiatives. As a marked philanthropist, Mr. Sinha focused on skill development and job creation for the youth. Under his leadership, SIS Group Enterprises and various other social and charitable organizations in Bihar and Jharkhand have skilled over 2 lakh youth and created permanent employment for over 1 lakh individuals from underprivileged sections of our society. Additionally, he has also led various social initiatives like dowry-free community marriages, temple construction, public libraries, free ambulance service and flood and disaster relief work in the state of Bihar over the last four decades.