'Take care of your people,

they will take care of your business.'
– Mr. R. K. Sinha, Founder Group Chairman-
The organizational culture for SIS Group Enterprises lies in the philosophy of the welfare of its people. The genesis of this resides in our 'Founder's Mentality, which has set the path for the long-term growth of the enterprise.
Over the decades, SIS Group Enterprises has institutionalized many forward-looking employee welfare policies coupled with a unique culture of hiring and training that ensures that the employees' interests are always at heart. By marrying people and culture with best-in-class technology and global practices, the group has imbibed the 'SIS Way' that has paved the way for its market leader position and dominance in international markets.
Since our inception, our employees have been our topmost priority as they are our brand ambassadors who regularly interact with our esteemed clients.
Hence, it's our utmost priority to synergize each SIS employee with the culture of the SIS Group Enterprises, which has three key pillars –
Owner Mindset
Challenging Status – Quo
Frontline Obsession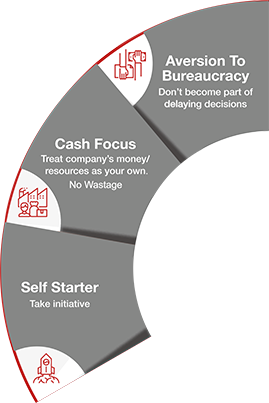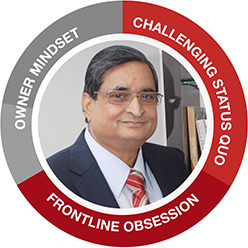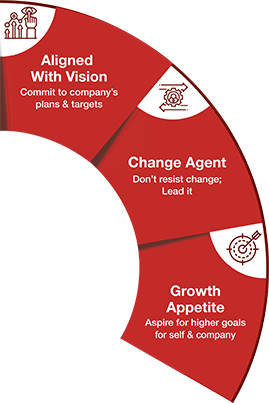 Core
Values
To develop and robust mechanism for creating and sustaining our organization's culture, the 3 Key Traits have been identified to imbibe the service spirit value in our employees. The Group has also implemented state-of-the-art performance management models that have been carefully designed to ensure the best performers are recognized, rewarded, and retained. At its core, the constant endeavor has been to offer career opportunities to people of all caliber and qualifications.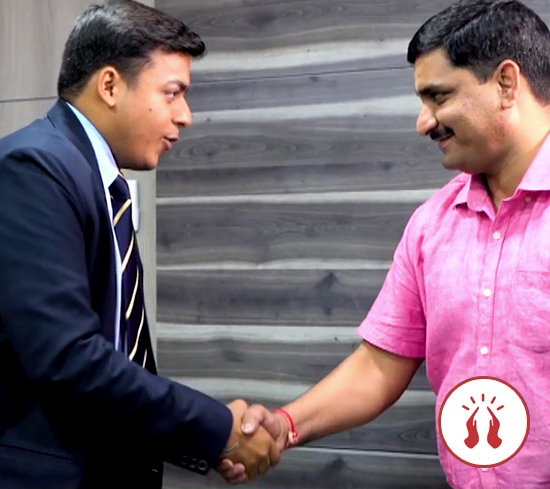 Being
Trustworthy
The SIS Group Enterprises family member is trustworthy and understands that trust is the most important aspect of a thriving organization. He is knowledgeable and aware of the responsibilities accorded to him and is adept at solving problems within his area of work.
He is honest, demonstrates a high level of integrity at work and motivates his co-workers to do the same. He is truthful, fair and a force to stop corrupt practices happening around him.
Is a
Team Player
The SIS Group Enterprises family member is a team player and keeps the organisation's interests above his interests. He is concerned about the welfare of his fellow employees.
He respects the frontline members of the team, is approachable and is prompt in addressing grievances. He believes in developing fellow workers based on their strengths and merit rather than personal equations. He exercises empathy while giving feedback and ensures the recipient is not insulted or demotivated. He believes in the power of cohesive teams and understands that in the service industry, people make the difference and that – together, we are stronger.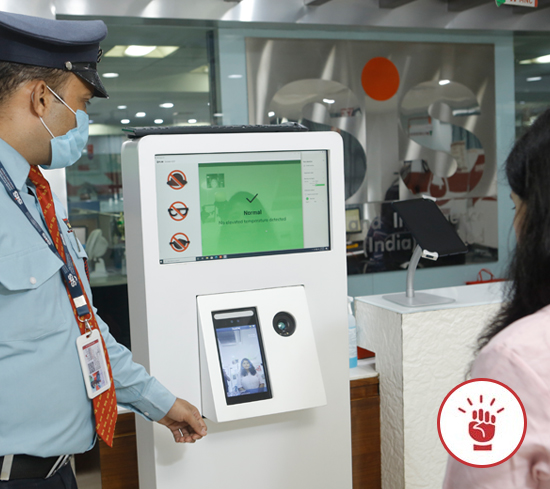 Committed to
Customer Satisfaction
The SIS Group Enterprises family member recognizes that we have a collective obligation to ensure service quality to our customers. He understands that it is our responsibility to be available to our customers 24×7 and help them even beyond contract terms.
He understands customers' expectations and doesn't find faults with their needs and demands. He anticipates problems early and is quick to respond to complaints.
He understands that customer is the reason for our existence as a business and their satisfaction is a precondition for retention. He knows that a service company builds it's reputation by retaining customers.